On January 24th, the Health & Society Program (HESO) program hosted a reception for Faculty of Liberal Arts & Professional Studies instructors, course directors, graduate students, post-docs and community research partners; engaged in the important work of health research and teaching.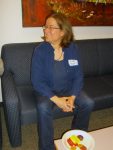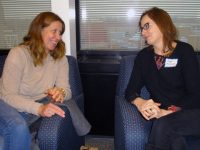 Participants had the opportunity to share their knowledge and innovative practices pertaining to health studies within the faculty.
Program Coordinator Megan Davies put together a partner profile slide show for the event, and delegates were asked to bring in items such as bring books, dissertations, and art to display around the room.